Why 2000 Calories?
If you look at most food label in the U.S, you will see ingredient contents compared to a 2,000-calorie average diet. The FDA arrived at 2,000 using surveys of how much food people consumed per day. "The FDA wanted a single number so their recommendations would be simple to follow, and also they did not want to encourage overeating," said Dr. Brian Quebbemann, a Fellow of the American Society for Metabolic and Bariatric Surgery.
Below, we list what roughly 2,000 calories looks like at some large chains. (Depending on age and gender, most adults should eat between 1,600 and 2,400 calories a day.)
Calculations on food labels are based on a 2,000-calorie diet.
Wendy's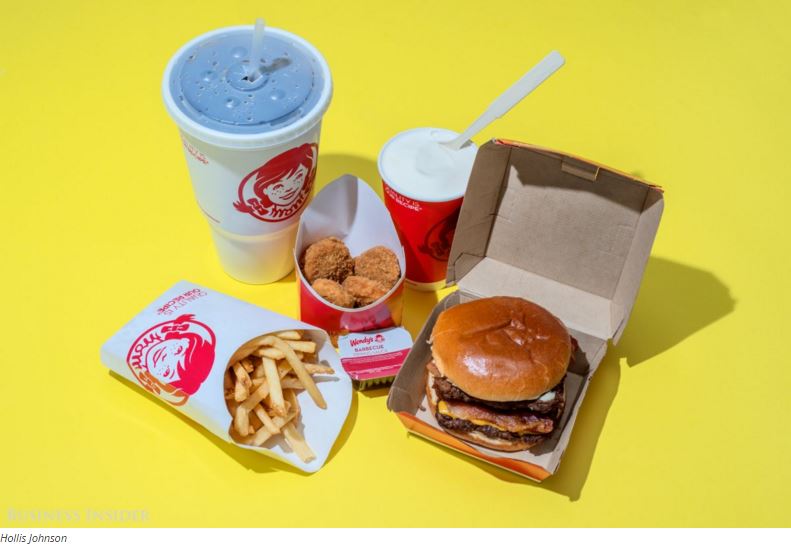 Baconator with spicy chicken nuggets, large fries, root beer and small frosty. Total calories: 2,480
Burger King
Double Whopper with cheese, large fries, large onion rings, two oatmeal-raisin cookies, large Coke. Total calories: 2,990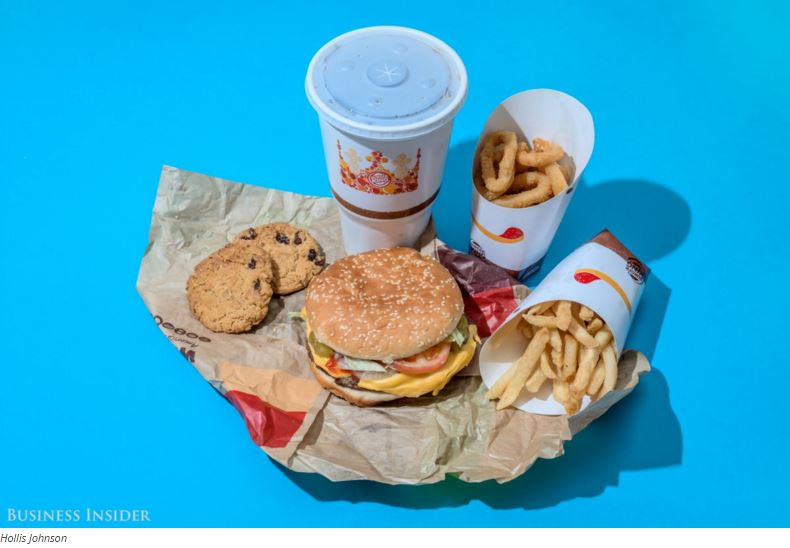 Double Whopper with cheese, large onion rings, large fries, (2) oatmeal-raisin cookies, large Coke. Total calories: 2,990
McDonald's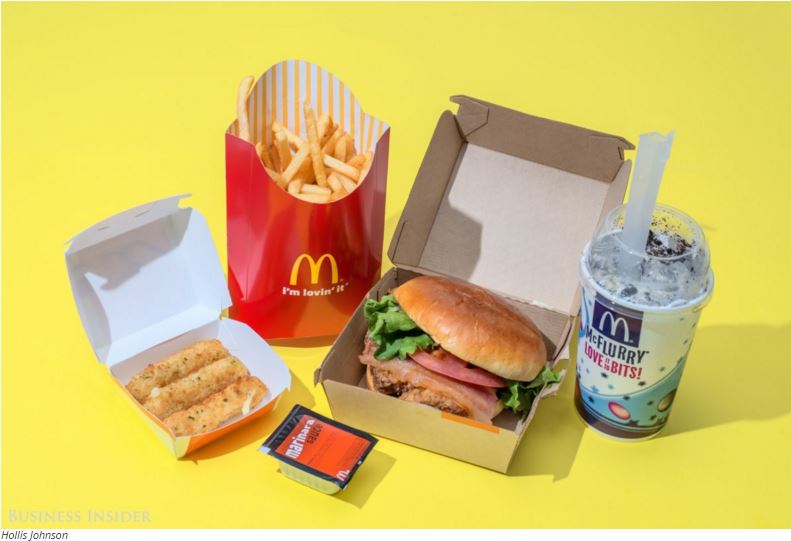 Bacon clubhouse crispy-chicken sandwich, large fries, mozzarella sticks with marinara sauce, Oreo McFlurry. Total calories: 2,010
Chipotle

Steak burrito with white rice, black beans, sour cream, corn salsa, guacamole and chips. Total calories: 2,045
Starbucks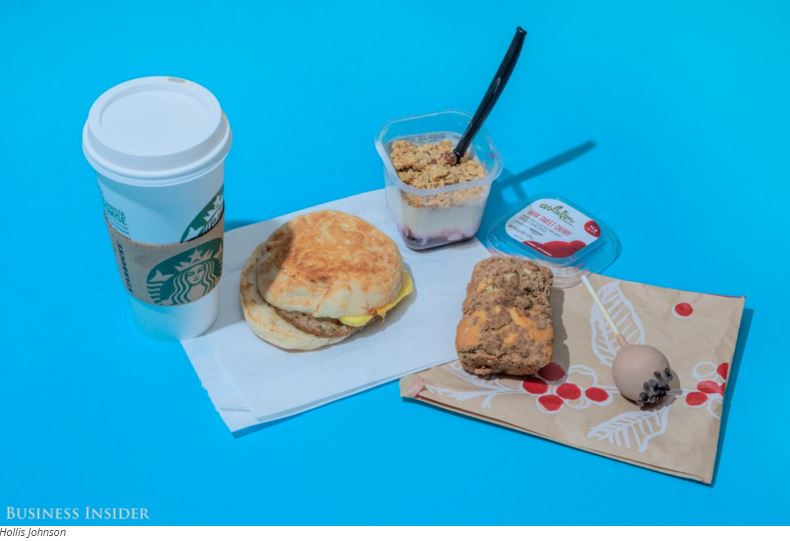 Venti white-chocolate mocha, sausage and cheddar classic breakfast sandwich, dark cherry Greek yogurt, salted caramel cake pop, coffee cake. Total calories: 2,030
Panera Bread

New England clam-chowder bread bowl with chips, chocolate-chip cookie, bottle of lemonade. Total calories: 2,160
Subway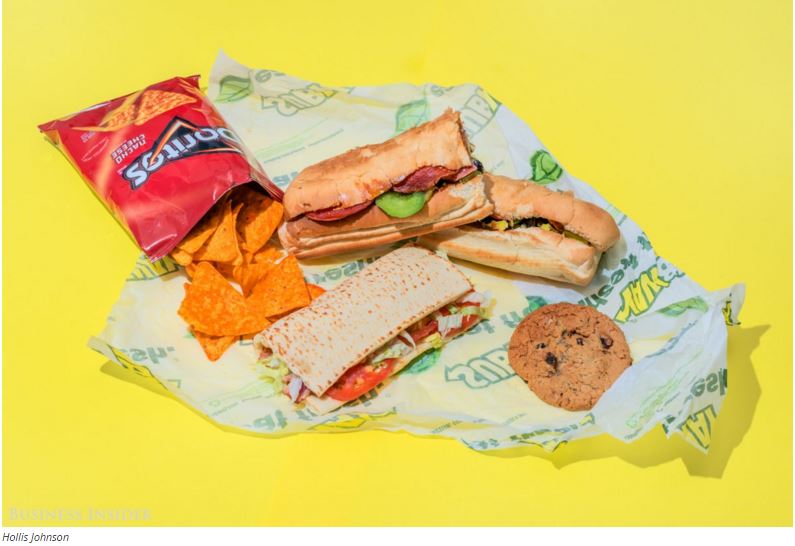 Foot-long spicy Italian sub with cheese, a 6-inch BLT flatbread with cheese, chips, oatmeal-raisin cookie. Total calories: 2,010
Shake Shack

Double Shackburger, cheese fries, peanut-butter shake. Total calories: 2,200
KFC

Doublicious sandwich, large popcorn nuggets, large mashed potatoes with gravy, large mac and cheese, large coleslaw. Total calories: 2,940
Taco Bell

Beef quesarito, triple-layer nachos, crunchwrap supreme, cheesy fiesta potatoes, spicy tostada, large soda. Total calories: 2,080
Five Guys

Bacon cheeseburger with a side of large fries. Total calories: 2,230
Arby's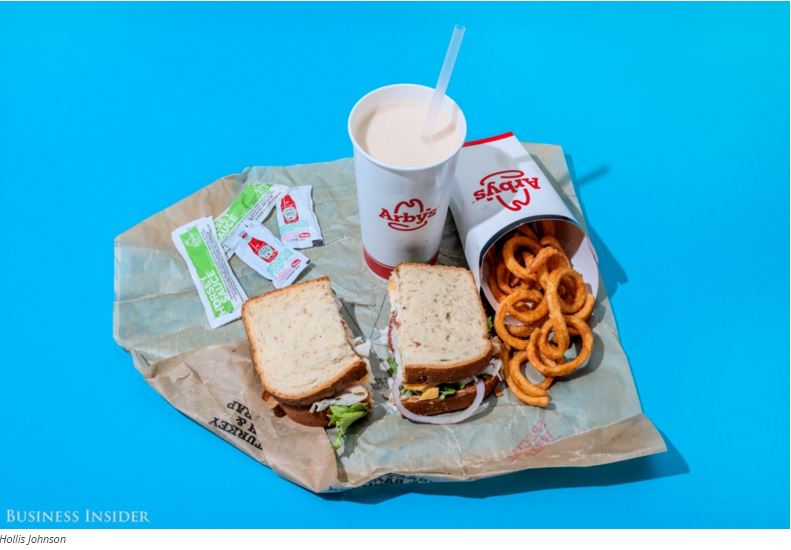 Roast turkey ranch and bacon sandwich with ketchup, large curly fries, horsey sauce and a medium chocolate shake. Total calories: 2,010