Celebrities are often known for their crazy diet and fitness plans. But while some stars go to the extremes to drop the pounds, others have figured out how to live a balanced, healthy lifestyle. Here, we've rounded up the best tips from celebrity women over 50 who look great without completely depriving themselves.
1. Helen Mirren
Dame Helen Lydia Mirren ( born 26 July 1945) is an English actress. She won the Academy Award for Best Actress in 2007.
Helen Mirren maintains her fit body at age 70, thanks to a portion-controlled diet and 12-minute workouts modeled after the Royal Canadian Air Force exercise plan, Celebrity Health Fitness reported. Despite being hailed as a model of graceful aging, Mirren, 70, insists she's not a gym fanatic.
As for diet, Mirren isn't a fan of anything extreme, saying she prefers to eat well most of the time without depriving herself. Like many people, Helen has tried lots of different trendy diets, only to lapse after each one.
"I've gone through many diets that are also so boring," she told the Mirror. "You stop eating and that's what makes you lose weight: not eating. But as you get older, losing weight doesn't make your body look better. I eat healthily but not that healthily."
2. Angela Bassett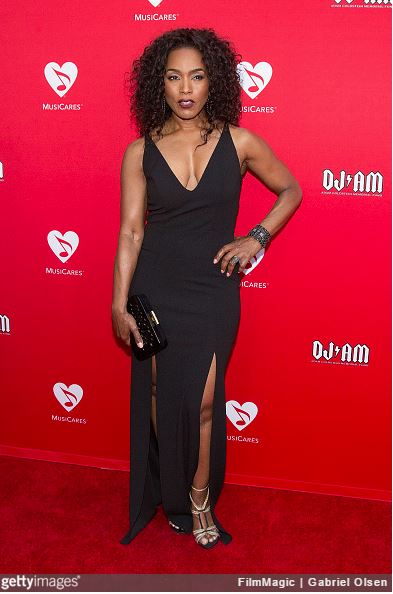 Angela Evelyn Bassett (born August 16, 1958) is an American actress and film director. She is best known for her biographical film roles, most notably her Academy Award-nominated performance as Tina Turner in the biopic What's Love Got to Do with It.
So what are Angela's secrets? According to inquisitr.com, Angela credits her diet. It's a low-carb food plan that follows the Paleo diet principles, which means no grains, no sugar, and no processed foods. What's left? Good quality protein and non-starchy vegetables, says Bassett.
"I try to watch my diet so I can fit into whatever I am wearing. Cut the sugar, the alcohol, and the bread, and eat a lot of protein and veggies."
3. Christie Brinkley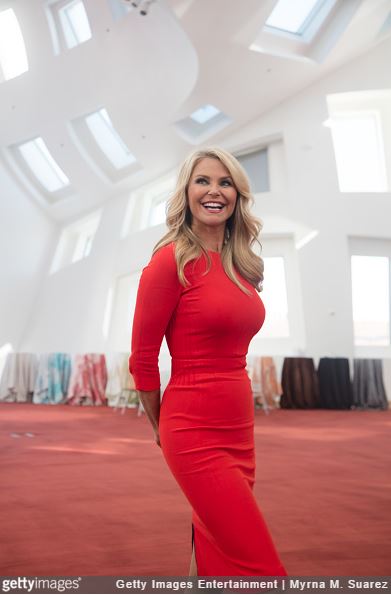 Christie Brinkley (born Christie Lee Hudson; February 2, 1954) is an American model and actress. Brinkley gained worldwide fame beginning in the late 1970s with three consecutive Sports Illustrated Swimsuit Issue covers through 1981
Christie told Dr. Oz her anti-aging fitness secrets are a vegan diet and regular workouts that include yoga, Pilates, walking and lots of calisthenic exercises, including push-ups. Brinkley, who became vegetarian at age 12, calls herself a "flexible vegan" because she sometimes eats cheese and fish, Celebrity Health & Fitness reported.
4. Madonna
Madonna Louise Ciccone (born August 16, 1958) is an American singer, songwriter, dancer, actress, and businesswoman.
Madonna follows a very strict macrobiotic diet. In an interview with CNN's Larry King, she described her typical dinner as "fish, some kind of grains, some kind of cooked vegetable, [and] salad. Simple, but tasty." And for dessert? "When I'm sneaking and I'm having a moment of decadence, I eat toast with strawberry jam," she told King.
Much of her fitness can be attributed to all the time she spent dancing over the years. To maintain her age-defying physique, Madonna prefers dancing, strength training and Pilates.
5. Wendy Williams
Wendy Joan Williams-Hunter (born Wendy Joan Williams; July 18, 1964), is an American media personality, actress, comedian, author, and a daytime talk show host.
We can all agree that the 51-year-old talk show host looks better than she ever has.
Wendy said in her YouTube video: "I go to the gym because it's not about me losing weight at this point, it's about me trying to fight heart disease."
Beyond lots of cardio and Pilates, she revealed she has gone meat-free: "I can't say that that has made me lose weight because I already lost 50 lbs. in three years, which I find to be amazing. Because, of all the crazy diets I've been on, none have ever been as effective as [saying to myself], 'Just push back, fatso. Just stop eating so much.' "
6. Beverly Johnson
Beverly Johnson (born October 13, 1952) is a former cover girl and model.
According to a 2010 article from Dr. OZ, Beverly's fitness secret is all about keeping both the body and mind young. A passionate golfer, Beverly recommends picking a sport you really love so exercise is an enjoyable activity, not work. In terms of diet, "Every day is a battle," she says. "That cookie is there, that popcorn is there. But I'm on top of it."
7. Gloria Estefan
Gloria Estefan (born Gloria María Milagrosa-Fajardo García; September 1, 1957) is a Cuban-American singer, songwriter, actress, and businesswoman.
Gloria does not believe in a strict eating plan, instead, Gloria Estefan's diet consists of well balanced, rightly proportioned meals which is not strict or rigid unlike other diet plans.
"My biggest motivation to stay fit is the hardware in my back. If I don't work out, I start feeling it." She says. "I like to look and feel good, and the older you get, the more important it gets."
8. Jane Fonda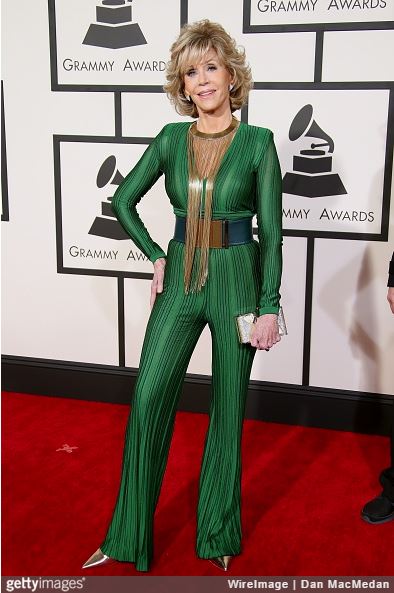 Jane Fonda (born Jayne Seymour Fonda December 21, 1937) is an American actress, writer, political activist, former fashion model and fitness guru.
Jane, who has made over 25 workout videos, revealed her workout secrets in her best-selling fitness DVD, Jane Fonda Prime Time: Firm & Burn Low Impact Cardio.
Fonda has adopted a more laid-back approach to fitness now that she's older, as Examiner has reported.
"I eat by color. I try to eat something dark green, dark purple, red, orange, yellow, white, because they all have different vitamins and minerals in them."
9. Jamie Lee Curtis
Jamie Lee Curtis (born November 22, 1958) is an American actress and author.
Jamie Lee Curtis found that after kicking alcohol out of her life for good, she began to pack on the pounds, which sent her cholesterol and blood pressure through the roof. Thus began a healthy diet, free of sugar, white flour, cereals and breads. She uses portion control to make sure she doesn't over-indulge, and says that a simple Pilates workout seems to be effective at keeping her in shape.
For Jamie Lee Curtis' exercise routine, she does Pilates which is a physical fitness system that concentrates on her core postural muscles, the deep abdominal muscles and the muscles nearest her spine.
10. Kim Cattrall
Kim Victoria Cattrall (born 21 August 1956) is an Anglo-Canadian actress. She is known for her role as Samantha Jones in the HBO romantic comedy series, Sex and the City.
Speaking to Woman & Home magazine the actress discussed staying in shape, admitting that she has 'been on a diet since 1974', and that as she gets older she has to work harder to stay in shape.
"The older I get, the less jarring I want my exercise to be, and I find that a long walk is equally as helpful and satisfying as a three-mile jog."
"I like to eat, and my body type is not naturally this thin, especially at this age. So I do watch what I eat and drink but I'm not obsessive – it's just a way of life."
"So I don't have dessert after every meal – I just can't do it. I have a big appetite, and staying on top of that is about knowing myself and saying, I can eat that today but tomorrow I'm not going to."
To read the interview in full, see the May issue of Woman & Home out now, plus digital edition.